Welcome, United States Customer!
Choose your location and preferred currency for a localized shopping experience.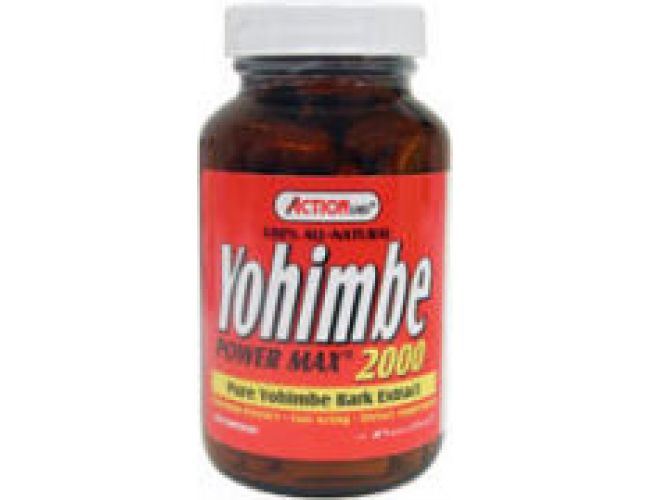 Details
Action Labs Yohimbe Power Max 2000mg 100 Caps
Yohimbe is a natural herb that has wide-ranging health benefits. The most common use of Yohimbe is for sexual arousal, and erectile dysfunction. Action Labs Yohimbe Power Max increases blood flow and nerve impusles for both men and women. In addition to the sexual performance benefits, Yohimbe has also been shown to reduce depression symptoms, increase weight loss, and lower blood pressure.
Action Labs Yohimbe Power Max 2000mg 100 Caps Benefits
• Increases Blood Flow to Penis and Vagina
• Enhances Libido
• Reduces Symptoms of Anxiety and Depression
• Lowers Blood Pressure
Directions
As a dietary supplement, take two (2) capsules daily, preferably with a meal.
Ingredients
Serving Size:
Servings Per Container:
Amount Per Serving
Carbohydrates 2g
Fiber 2g
Yohimbe 2000mg
Sarsparilla 100mg
Cayenne (Capsicum annum) (pepper) 25mg
L-Ornithine HCl 10mg
Licorice 300mg
Wild Oats 100mg
L-Arginine HCl 50mg
L-Histidine 10mg
Korean Ginseng (Panax ginseng) 300mg
Saw Palmetto 100mg
L-Taurine 25mg
Questions on
No questions asked yet
Note: Note: In the event of a pricing error or fraud alert, we may refuse or cancel any orders placed for that item in accordance with our Terms & Conditions. We will notify you of any cancellation. Also, because manufacturers continually change product specifications without notice. While we try our best to keep product descriptions up to date, they do not necessarily reflect the latest information available from the manufacturer. We are not responsible for incorrect or outdated product descriptions and/or images. It is your responsibility to know what products are legal or illegal in your country. FDA: These statements have not been evaluated by the Food and Drug Administration. This product is not intended to diagnose, treat, cure, or prevent any disease.