Welcome, United States Customer!
Choose your location and preferred currency for a localized shopping experience.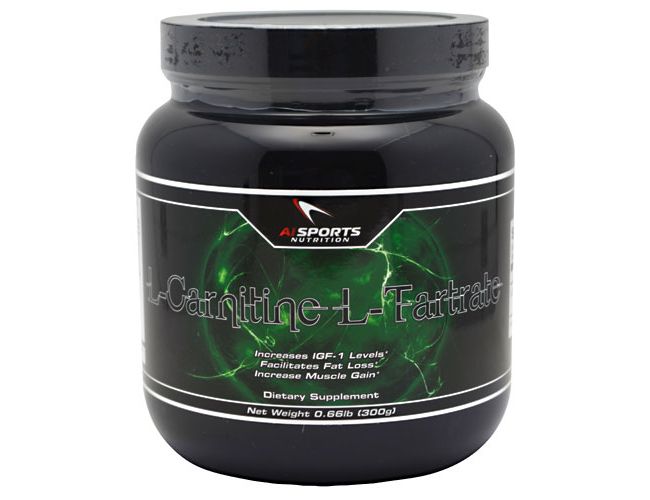 Details
AI Sports Nutrition L-Carnitine-L-Tartrate 300 Grams
AI Sports Nutrition L-Carnitine-L-Tartrate is a anabolic growth hormone, fat loss, and muscle recovery supplement. Studies indicate that anabolic growth hormone is higher in people supplementing with this compound vs. placebo. Users can expect increased size and strength. This nutrient also helps turns fat stores into energy, helping users burn stubborn body fat. After exercise your body needs help with the recovery process in order. L-Carnitine-L-Tartrate helps restore depleted glycogen levels, accelerating the recovery process.
AI Sports Nutrition L-Carnitine-L-Tartrate 300 Grams Benefits
• Increases Growth Hormone Levels
• Burns Body Fat as Energy
• Improves Recovery Time
Ingredients
Serving Size: 1 Scoop
Servings Per Container: 300
Amount Per Serving
L-Carnitine L-Tartrate 1000mg
Questions on
No questions asked yet
Note: Note: In the event of a pricing error or fraud alert, we may refuse or cancel any orders placed for that item in accordance with our Terms & Conditions. We will notify you of any cancellation. Also, because manufacturers continually change product specifications without notice. While we try our best to keep product descriptions up to date, they do not necessarily reflect the latest information available from the manufacturer. We are not responsible for incorrect or outdated product descriptions and/or images. It is your responsibility to know what products are legal or illegal in your country. FDA: These statements have not been evaluated by the Food and Drug Administration. This product is not intended to diagnose, treat, cure, or prevent any disease.