Dr Oz Digestive Enzymes Important for Health
On a recent episode of Dr Oz he recommended adding Digestive Enzymes to your supplement regimen. These products have numerous health benefits including, enhancing the immune system, gut health, improved digestion, & a acid reflux aid!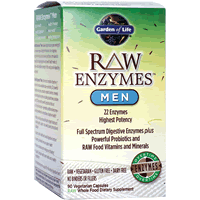 Dr Oz Digestive Enzymes What are they?
Our bodies are amazing they take food and effectively break it down into energy & heat. But in order to effectively do this our bodies must be kept running on all cylinders. Just like you add oil to your engine you need to add things your diet to help keep things running smoothly. If your noticing that things aren't 'running' as well as they used to then Digestive Enzymes may be the key!
Digestive Enzyme Benefits
Improve Gut health & Function
A Healthy Gut means a healthy immune system
Improve Digestion of Food
Enhanced absorption of the food you eat, so you eat less.
Reduce Acid Reflux & heart Burn
Improve Colon Health
Promote Regularity-Very important for determining overall health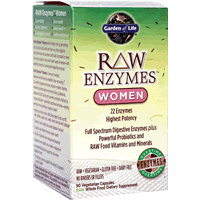 Where to Buy Digestive Enzymes seen on Dr Oz?
Garden of Life RAW Enzymes are some of the highest quality Digestive Enzymes available over the counter; they are Gluten, Vegan & Vegetarian Friendly!
Garden of Life RAW Enzymes MEN
Garden of Life RAW Enzymes WOMEN
Garden of Life RAW Enzymes MEN 50 & Wiser
Garden of Life RAW Enzymes WOMEN 50 & Wiser