On the Dr. Oz Show, Dr. Oz and his guest Mike Dow discuss how this natural tranquilizer can help you relax and relieve stress and anxiety promoting better sleep and increasing your energy for the next day. What is this natural supplement that will help you sleep and relieve stress. Passion Flower Extract!
What is Passion Flower Extract Natural Tranquilizer?
Passionflower is a plant. Passion Flower Extract is a natural ingredient that is a potent extract.The above ground parts are used to make medicine.
What is Passion Flower Used For?
Passion Flower Extract is used to relieve anxiety and symptoms of stress. This natural extract is nature's tranquilizer due to it's ability to help relax your muscles and help you sleep better at night.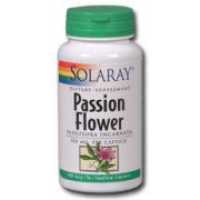 Benefits:
Passionflower is used for sleep problems (insomnia)
Relieves Gastrointestinal (GI) upset related to anxiety or nervousness
Reduces Generalized anxiety disorder (GAD)
Relieves symptoms related to narcotic drug withdrawal
Where Can I Buy Passion Flower Extract powder or pills?
We Carry this natural tranquilizer right here for only $5.62!