Welcome, United States Customer!
Choose your location and preferred currency for a localized shopping experience.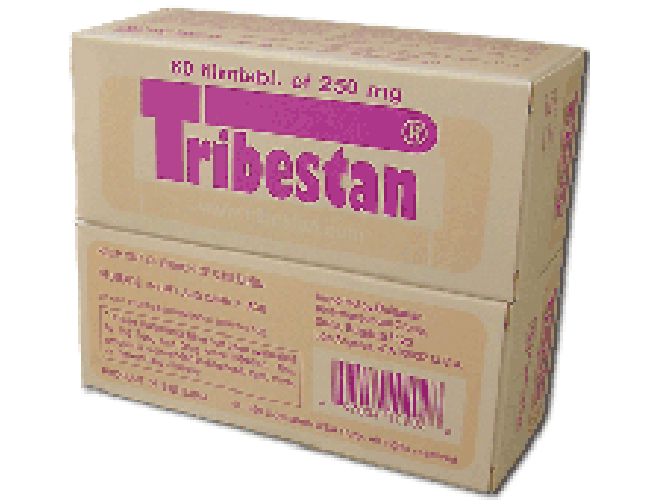 Details
Sopharma Tribestan 60 tabs
Tribestan is a natural testosterone-boosting supplement containing tribulus, an ingredient derived from the Bulgarian plant, Puncture Vine. Tribulus-based supplements are used by many athletes and bodybuilders for its ability to increase size, strength, recovery, and libido. Synthetics testosterone boosters like steroids and pro-hormones have a litany of side effects ranging from annoying to severe. Tribestan naturally raises testosterone levels, so there are no harmful side effects, and a post-cycle therapy supplement is unnecessary. Tribestan contains 500mg of tribulus terrestris per serving.
Sopharma Tribestan 60 tabs Benefits
• 500mg of Tribulus/Serving
• Safe & Natural
• Increases Testosterone Levels
• Gains in Size & Strength
• Enhances Sexual Performance
• Improves Recovery
Want More Information About Natural Test Boosters?
Read about the benefits of supplementing with test boosters in our Natural Test Boosters Guide.
Questions on
No questions asked yet
Note: Note: In the event of a pricing error or fraud alert, we may refuse or cancel any orders placed for that item in accordance with our Terms & Conditions. We will notify you of any cancellation. Also, because manufacturers continually change product specifications without notice. While we try our best to keep product descriptions up to date, they do not necessarily reflect the latest information available from the manufacturer. We are not responsible for incorrect or outdated product descriptions and/or images. It is your responsibility to know what products are legal or illegal in your country. FDA: These statements have not been evaluated by the Food and Drug Administration. This product is not intended to diagnose, treat, cure, or prevent any disease.