Welcome, United States Customer!
Choose your location and preferred currency for a localized shopping experience.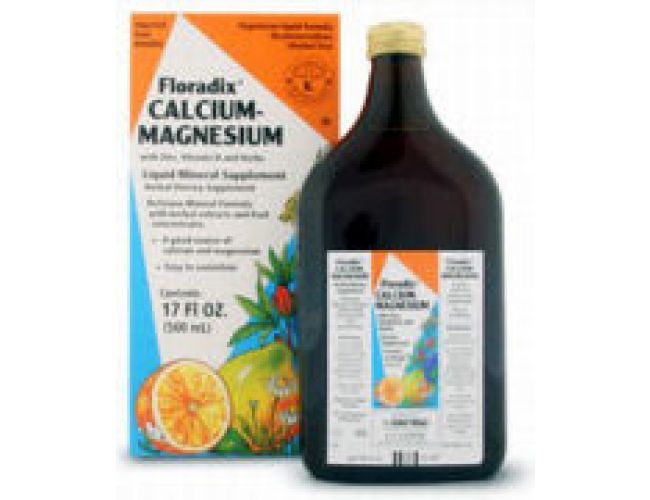 Details
Supplement Facts: Serving Size 2 tbsp (30 ml) xxx Amount Per Serving Daily Value** Calories 60 xxx xxx Total Carbohydrate 15 g 5% Sugars 15 g † Vitamin D3 200 IU 50% Calcium (elemental) (from 1,474 mg calcium gluconate and lactate) 155 mg 15.5% Magnesium (elemental) (from 3,106 mg magnesium gluconate and citrate) 186 mg 46.5% Zinc (elemental) 3.5 mg 23% ** Percent Daily Values are based on a 2,000 calorie diet. † Daily Values not established Ingredients: Aqueous extract from: hibiscus, chamomile, fennel, and spinach. In a base of: fructose, mango juice, orange juice, natural flavor and locust seed flour. Directions for use: • Adult dosage: 30 ml (2 tbsp) daily. Older adults may need to take more. Consult your healthcare practitioner. • Can be taken with or without food. May be mixed with juice or water. • For best results take before bedtime. • Do not drink directly from the bottle. Use a clean paper towel to wipe the top of the bottle. • Keep refrigerated at all times after opening and consume within 4 weeks. What sets Floradix Calcium-Magnesium apart? Safe daily dose of calcium so it doesn't compete with needed co-factors.* Synergy of nutrients, foods and herbs for fewer side effects than individual ingredients.* Easy-to-digest liquid solution allows for maximum absorption.* Soluble, organic forms of calcium and magnesium absorb easily regardless of age, gender, stomach acid, nutrition or hormones.* Correct balance of calcium and magnesium to facilitate bone strength and help prevent calcium deposits in soft tissue.* Optimum purity, free of preservatives, artificial colors and sweeteners, GMO ingredients, pesticide residues, radiation and heavy metals. Zinc citrate and active form of vitamin D
Questions on
No questions asked yet
Note: Note: In the event of a pricing error or fraud alert, we may refuse or cancel any orders placed for that item in accordance with our Terms & Conditions. We will notify you of any cancellation. Also, because manufacturers continually change product specifications without notice. While we try our best to keep product descriptions up to date, they do not necessarily reflect the latest information available from the manufacturer. We are not responsible for incorrect or outdated product descriptions and/or images. It is your responsibility to know what products are legal or illegal in your country. FDA: These statements have not been evaluated by the Food and Drug Administration. This product is not intended to diagnose, treat, cure, or prevent any disease.