Welcome, United States Customer!
Choose your location and preferred currency for a localized shopping experience.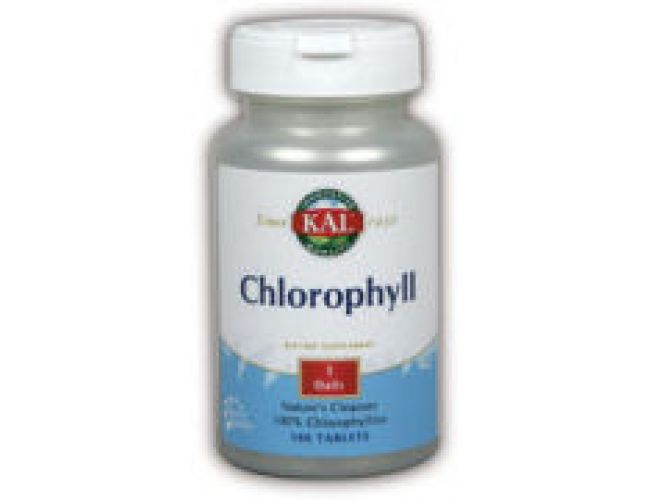 Details
20mg KAL Chlorophyll (100 Tabs)
KAL Chlorophyll the nature's cleanser. Chlorophyll is the substance responsible for the green color in plants that accomplishes photosynthesis. Good dietary sources of chlorophyll include dark green leafy vegetables, algae (including spirulina and chlorella), wheat grass, and barley grass.
The KAL® brand was established in Southern California in 1932 as one of the first nutritional supplement lines in the United States. Although its first products were in powdered form, the KAL® brand soon shifted its focus to tableted products. KAL® tablets are guaranteed to disintegrate in 30 minutes or less and allow for more active ingredients per pill, providing your nutritional needs in fewer daily dosages.
For over 70 years, the KAL® brand has pioneered the introduction of new and innovative products, as well as new and unique delivery forms. This innovation has lead to industry-leading products like Ultra Omega 3-6-9™ supplement, Dinosaurs® MultiSaurus™ Multivitamin for Kids, Crystal Calcium™ supplement and Liquid Cal-Mag+. The KAL® brand carries a full line of vitamins and minerals as well as a large assortment of specialty products, including Progesterone Cream. With the addition of four new Progesterone products - Progesterone Cream Fragrance Free, Progesterone PM™ Cream, Progesterone Gel Fragrance Free and Progesterone Gel Bulgarian Rose - the KAL® brand offers one of the most complete Progesterone lines available.
Enhanced Energy KAL® Enhanced Energy® Full Spectrum Multiple is possibly one of the most advanced multiples of our time ...scientifically formulated to optimize your body's daily performance levels and give you the energy you need. Enhanced Energy® Multiple provides a power-packed blend of vitamins, minerals, enzymes, amino acids, co-factors and offers premium ingredients such as Lutein...all in a base of super-energizing green foods.
Always striving for natural solutions to today's top health concerns, KAL® COX-2 Control™ dietary supplement is a breakthrough patent-pending formula intended to provide nutritive support for body comfort. This vegetarian friendly formula is the result of more than three years of research and development. It features all natural botanicals, including Japanese Knotweed.
KAL® Lifestyle Formulas™ formulations are meticulously researched to combine today's innovative ingredients with traditional herbs, vitamins and minerals. The line features more than 20 formulas specifically designed to address top health concerns. The newest addition, Peptic Defense™ supplement, continues the long-standing tradition of innovation and quality.
Take 1 tablet up to two times daily. The tablet may be swallowed or chewed.
Warnings
Do not use if safety seal is broken or missing. Keep out of reach of children. Keep your licensed health care practitioner informed when using this product. Store in a cool, dry place.
May cause slight detoxification symptoms. If this occurs, reduce dosage.
KAL Chlorophyll
Supplement Facts

Serving Size: 1 Tablet
Servings Per Container: 100 Tablets




Amount Per Serving
%DV*



Chlorophyllin

20 mg

*



*Daily Value Not Established.
Percent Daily Values are based on a 2,000 calorie diet. Your diet values may be higher or lower depending on your calorie needs.
Other Ingredients: Cellulose and stearic acid
KAL guarantees that NO ingredients other than those listed on this label have been added to this product.
Questions on
No questions asked yet
Note: Note: In the event of a pricing error or fraud alert, we may refuse or cancel any orders placed for that item in accordance with our Terms & Conditions. We will notify you of any cancellation. Also, because manufacturers continually change product specifications without notice. While we try our best to keep product descriptions up to date, they do not necessarily reflect the latest information available from the manufacturer. We are not responsible for incorrect or outdated product descriptions and/or images. It is your responsibility to know what products are legal or illegal in your country. FDA: These statements have not been evaluated by the Food and Drug Administration. This product is not intended to diagnose, treat, cure, or prevent any disease.