Welcome, United States Customer!
Choose your location and preferred currency for a localized shopping experience.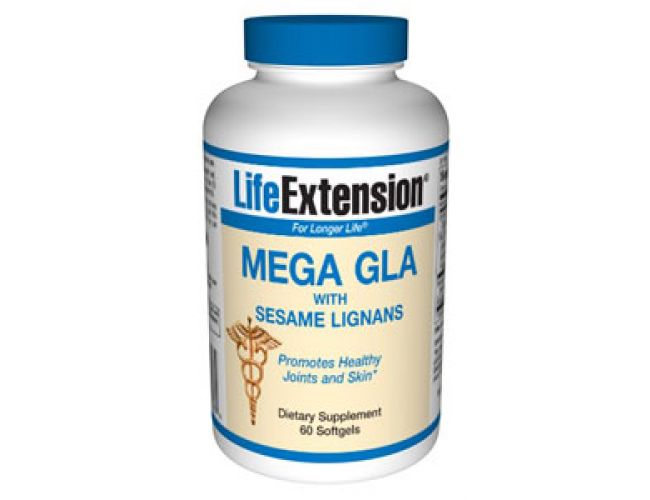 Details
Life Extension Mega GLA (As Seen on Dr Oz for Belly Fat Burning)
Dr. Oz Customers: This GLA supplement supplies 299mg per capsule. Dr. Oz's recommendation is for 1 week, take around 1000mg of the supplement GLA (gamma-linolenic acid) before each meal. With this supplement, take 1 capsule before each meal. This bottle with then last 20-30 days.
Omega-6 fatty acids are well-supplied in the diet by meat and vegetable oils. However, not all omega-6 fatty acids are of equal value. Arachidonic acid (AA) tends to be unhealthy because it is the precursor of inflammatory eicosanoids — such as prostaglandin E2 (PGE2), thromboxane A2, and leukotriene B4 — which promote inflammation. In contrast, gamma-linolenic acid(GLA), found in evening primrose oil, borage oil, and black currant oil, is an important fatty acid that plays a beneficial role in healthy prostaglandin (PGE1) formation and pro-inflammatory mediator reduction.
Health-conscious people have been swallowing a lot of borage oil supplements to obtain GLA (gamma linolenic acid), the parent of the biologically active DGLA (dihomogamma linolenic acid).
Life Extension adds 10 mg of sesame lignans to each softgel of Mega GLA borage oil. Sesame lignans not only increase beneficial DGLA but they also prevent the conversion of GLA into the proinflammatory mediator arachidonic acid. 56 Blocking this pathway decreases the formation of destructive proinflammatory agents prostaglandin E2 and leukotriene B4. 57
Numerous studies document GLA's multiple health effects. Enhancing this supplement with sesame lignans enables GLA to work much better in the body, allowing many more people with inflammatory-related problems to benefit from supplemental GLA.

GLA Ingredients
Serving Size: 1 Softgel
Servings per Container: 60
Amount Per Serving % Daily Value
Calories 15
Calories from Fat 15
Total Fat 1.3 g 2%
Saturated Fat 0 g 0%
Borage Seed Oil (borago officinalis) supplying 299mg Gamma-linolenic acid (GLA) 1300mg
Sesame seed (Sesamum indicum) lignan extract 10mg
Questions on Life Extension Mega GLA with Sesame Lignans 60 Softgels
No questions asked yet