NEW NutraBio Amino Kick Flavor | Hibiscus Strawberry Buzz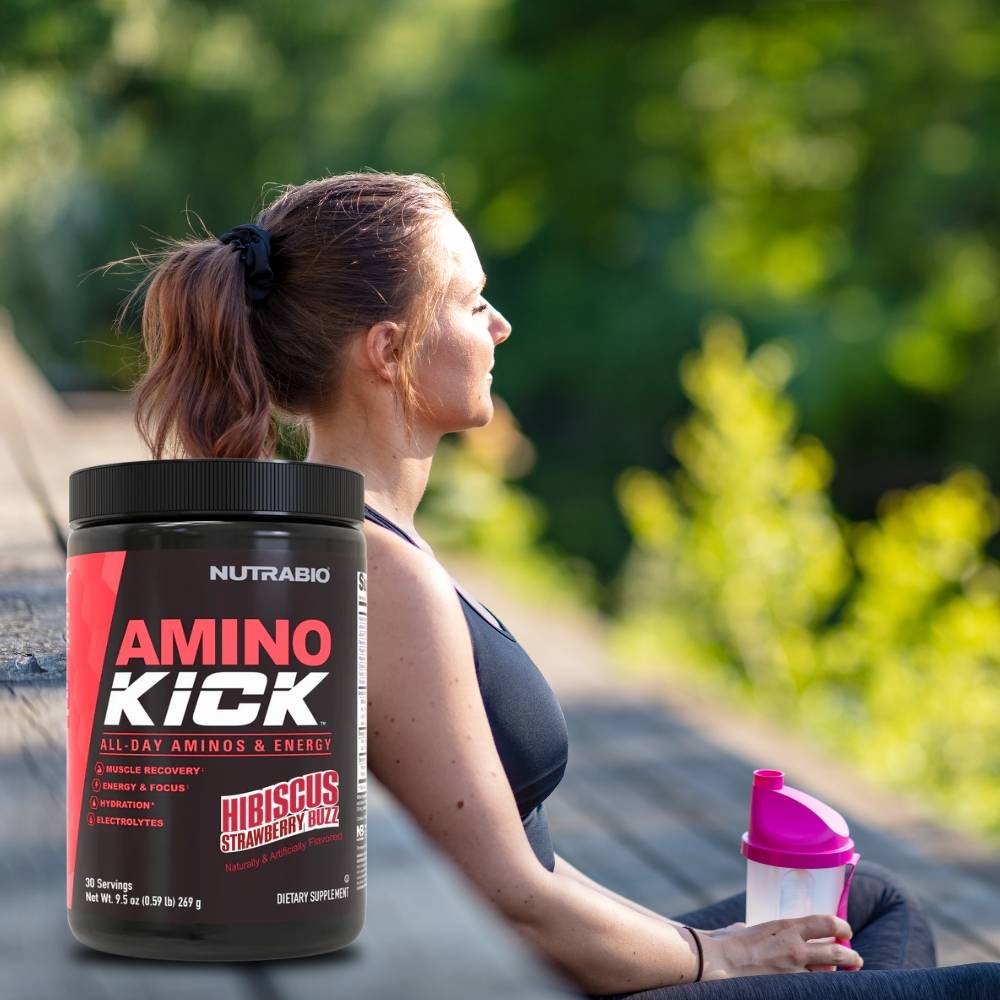 window.SHOGUN_IMAGE_V2_ELEMENTS = window.SHOGUN_IMAGE_V2_ELEMENTS || new Array(); window.SHOGUN_IMAGE_V2_ELEMENTS.push({ hoverImage: '', uuid: 's-64933e47-036b-46c0-b6ec-dcd46ad3a7c9' })
---
NutraBio is coming out with an all new Amino Kick Flavor! Introducing Hibiscus Strawberry Buzz! NutraBio's Amino Kick is an energized amino acid supplement that will help keep you hydrated and energized throughout the day!
Amino Kick combines energy and hydration into one well rounded supplement. NutraBio's Amino Kick contains 6 grams of amino acids and 100mg of caffeine. This supplement will help amplify your overall energy levels while helping you focus throughout your day or during your workout. NutraBio Amino Kick will help support lean muscle mass and it helps support muscle recovery.
NutraBio Amino Kick contains an amino acid matrix that combines essential amino acids and branched chain amino acids that helps repair and rebuild torn down muscle fibers. The best thing about NutraBio Amino Kick is that you can drink anytime during the day whether it is before your workout, during your workout, after your workout, or just throughout the day!
Recent Posts
// SEE ALL THE PROHORMONES THAT ARE STILL LEGAL AS OF 2023 Since the prohormone ban (h

Here at MySupplementStore.com, we have had a ton of questions about HydroxyElite from Hi