Welcome, United States Customer!
Choose your location and preferred currency for a localized shopping experience.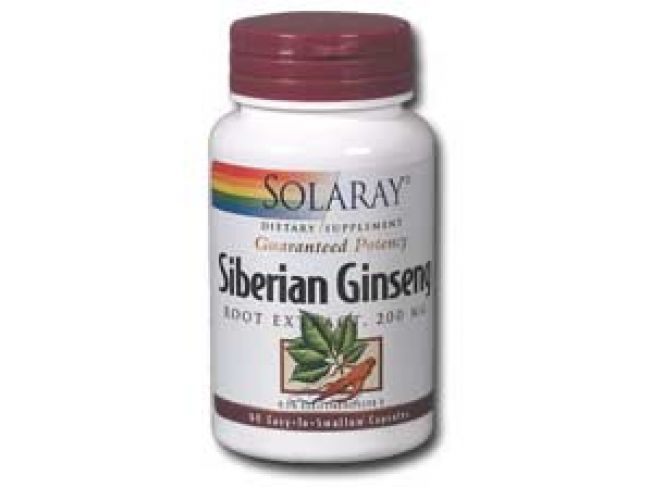 Details
TV Doctor Customers: Dr Oz speaks with Dr Weil about the benefits of supplementing with Siberian Ginseng and it's amazing effects on a stressed our body as well as with blood circulation while optimizing physical and mental performance; it is a potent antioxidant and even has aphrodisiac properties! Dr Oz Recommends Depending on stress levels it is recommended to take 200mg at least once a day but all the way yp to 3 doses a day can be used if needed.

Siberian Ginseng Benefits
Potent Antioxidant
Improve immune system
Improve Memory and cognitive function
Enhance stamina and endurance
Improve reflexes and coordination
Potent aphrodisiac properties and increases sexual desire
Maintain healthy cardiovascular system
Support cholesterol levels
Can help with colds, bronchitis, and infections
Dr Oz Siberian Ginseng: How Much & When to take?
Depending on stress levels it is recommended to take 200mg at least once a day once or twice a day!
Questions on
No questions asked yet
Note: Note: In the event of a pricing error or fraud alert, we may refuse or cancel any orders placed for that item in accordance with our Terms & Conditions. We will notify you of any cancellation. Also, because manufacturers continually change product specifications without notice. While we try our best to keep product descriptions up to date, they do not necessarily reflect the latest information available from the manufacturer. We are not responsible for incorrect or outdated product descriptions and/or images. It is your responsibility to know what products are legal or illegal in your country. FDA: These statements have not been evaluated by the Food and Drug Administration. This product is not intended to diagnose, treat, cure, or prevent any disease.