Welcome, United States Customer!
Choose your location and preferred currency for a localized shopping experience.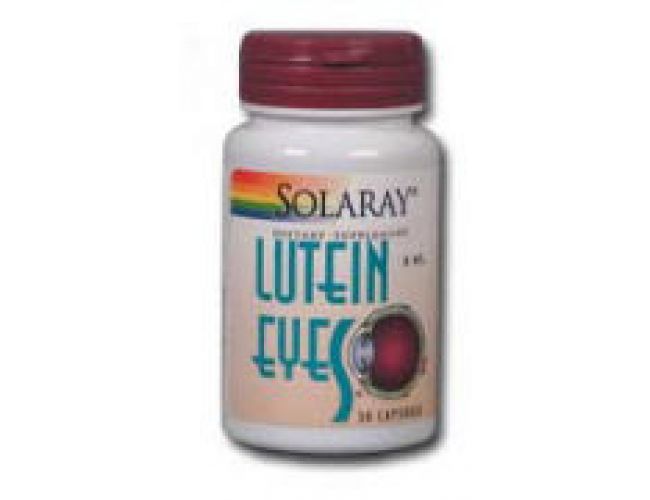 Details
Solaray Lutein Eyes 6mg 60 Caps
Lutein is one of two major carotenoids found as a color pigment in the human eye (macula and retina). It is thought to function as a light filter, protecting the eye tissues from sunlight damage.
Supplementing with Lutein Daily for Adults over the age of 35 can have beneficial impacts on eye health and overall vision!
Seen on Tv Customers: This was talked about by Dr. Oz on the Over 35+ Survival Kit show. Dr Oz recommends 6mg of Lutein per day to keep your eyes sharp.
Solaray Lutein Eyes 6mg 60 Caps Benefits
· Increase Eye Health
· Promote Sharp Vision
· Decrease Risk of Cataracts
· 60 Pill Supply
Solaray Lutein Eyes 6mg 60 Caps Side Effects
There no known side effects with supplementing with Lutein at the recommended dosage
Solaray Lutein Eyes 6mg 60 Caps Dosage and Directions
Take one capsusle in the morning with food to increase absorption.
Questions on
No questions asked yet
Note: Note: In the event of a pricing error or fraud alert, we may refuse or cancel any orders placed for that item in accordance with our Terms & Conditions. We will notify you of any cancellation. Also, because manufacturers continually change product specifications without notice. While we try our best to keep product descriptions up to date, they do not necessarily reflect the latest information available from the manufacturer. We are not responsible for incorrect or outdated product descriptions and/or images. It is your responsibility to know what products are legal or illegal in your country. FDA: These statements have not been evaluated by the Food and Drug Administration. This product is not intended to diagnose, treat, cure, or prevent any disease.