Welcome, United States Customer!
Choose your location and preferred currency for a localized shopping experience.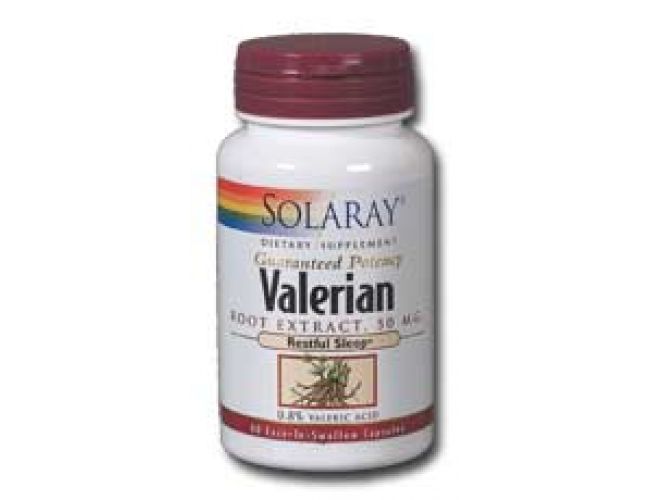 Details
TV Doctor Customers: Dr. Oz & Dr. Weil On a recent Dr. Oz Show, Dr. Oz mentions talks a lot about increasing energy and feeling young again what's interesting is that an important key to that is getting adequate relaxation and more rejuvenated sleep!
What is Valerian Root?
Valerian, an herb frequently used for severe insomnia, appears to be as effective as some prescription medications for treating insomnia. Acting as a sedative, it makes falling asleep easier and allows the body to go into deeper sleep cycles.
Directions: Use only as directed. Take up to three capsules two times daily with a meal or glass of water. Store in a cool, dry place.

WARNINGS & SIDE EFFECTS: Do not use if safety seal is broken or missing. Keep out of reach of children. Keep your licensed healthcare practitioner informed when using this product. Do NOT use while driving or operating heavy equipment, or use if you have low blood pressure.
Questions on
No questions asked yet
Note: Note: In the event of a pricing error or fraud alert, we may refuse or cancel any orders placed for that item in accordance with our Terms & Conditions. We will notify you of any cancellation. Also, because manufacturers continually change product specifications without notice. While we try our best to keep product descriptions up to date, they do not necessarily reflect the latest information available from the manufacturer. We are not responsible for incorrect or outdated product descriptions and/or images. It is your responsibility to know what products are legal or illegal in your country. FDA: These statements have not been evaluated by the Food and Drug Administration. This product is not intended to diagnose, treat, cure, or prevent any disease.